Avalon Range Jogger Golf Pants
A True Hybrid Golf Jogger Pant that performs On & Off the Course
Avalon Range Jogger Golf Pants are a transitional pant that can pivot from the office to the golf course to the dinner table without fail. Dress these jogger pants up or down while maximizing comfort and staying cool. Constructed using out AVG Tour Fabric®, a polyamide/elastane blend, our Range Jogger Golf Pants rival the industry's best materials and will provide the stretch required for freedom of movement both on and off the course. We designed these as a slim-fit jogger pant and offer them in 2 lengths. They feature tapered legs, side ankle zips and a stretch waistband with inner drawstring. Get yourself into a pair of Avalon Range Jogger Golf Pants and feel the Avalon quality difference.
Our most Versatile golf jogger Pants are sure to be your new favorites
Explore The Avalon Range Golf Jogger Pant Collection
All Avalon Range Jogger Golf Pant purchases are backed by a 100% satisfaction, moneyback guarantee
The Perfect Hybrid Golf Pant: Range Jogger Golf Pants
A True Hybrid Golf Jogger Pant
When designing a hybrid golf jogger pant, we needed to deliver on both comfort and performance. This put a major emphasis on material selection and after unsuccessfully sourcing a material that satisfied our stringent demands, we decided to design our own. We've constructed this everyday golf jogger pant using our proprietary AVG Tour Fabric® – a unique blend of polyamide/elastane (similar to Lululemon® Commission Pant). This material checks all the boxes from easy care (no ironing required) to lightweight and breathable to super soft, stretchy and amazing comfort. We used a stretch elastic waistband with hidden inner drawstring and comfort liner. For functionality, we used a classic 3 pocket design with 2 side slant pockets and a single left back zip pocket. The ankles, to compliment the jogger pants look, we used a hidden ankle zip. Avalon Golf logos are placed on the back right hip and reflective 'AVALON' wording on the right-side leg. and off.
Slim-Fitting Golf Jogger Pants with Expert Tailoring
As a Modern Luxury Modern Golf Apparel Brand, we prioritize cut and fit as #1. We've expertly tailored our Range Jogger Golf Pant to be slim-fit through the thighs and knees with a taper down to the ankle. These pants will provide customers with a modern, sophisticated and stylish look that is sure to impress both on and off the golf course. We offer our Range Jogger Pants in 2 inseam lengths.
Jogger Pants with Ultra-Premium Quality & Superior Attention to Detail
From design, to development to manufacturing, we demand the best quality. To our customers, we vow the highest quality goods and put procedures in place to ensure we deliver just that. It starts with "how can do we do it better" and work with our manufacturers to improve and spend more money rather than cut costs. Our Range Jogger Golf Pants have surpassed our quality demand and include the highest quality components from zippers to pocket liners to drawstrings and more. We've implemented advanced sewing techniques and double stitched all stress points to ensure these jogger pants wont fail over time. Our Range Joggers are constructed to last and we're certain they will live in your closet as long as you need them.
Avalon Range Jogger Golf Pants are an ultra-premium golf pant that perfectly blends Style, Quality & Performance
The Range Golf Jogger Pants Gallery
I bought these pants for golf, but they've turned into my favorite every day pant. They can be dressed up or dressed down and fit and feel great. Now, its time to go and order another color…
Avalon Range Jogger Golf Pant Highlights
Range Jogger Golf Pant: Tapered Ankles + Side Ankle Zippers
Available in 4 Colors: Navy, Charcoal, Light Gray & Hunter Green
Fit: Expertly Tailored Slim-Fit Golf Jogger Pant
Comfort Stretch Elastic Waistband: Includes Hidden Drawstring
Jogger Pants Construction:
BODY: AVG Tour Fabric®
90% Polyamide / 10% Elastane
Flexible: 4-way Stretch Designed to Move with you
Lightweight: Stay Cool and Dry
Ultra-Soft for All Day Comfort
Static Free + Wrinkle Resistant
Anti-Microbial: Minimize the Need for Everyday Washing
(because we know you wont want to take them off)
POCKET LINERS: 100% Polyester
Ultra-Soft, Highly Durable Micro Mesh
Waist Comfort Inner Liner: Branded with Avalon Golf Logo
3 Pocket Design:
2 Side Slant Pocket
1 Hidden Back Zippered Pocket
*2 Inseam Lengths Available: Short = 28″, Regular = 30″
*see fit and sizing info below for additional sizing info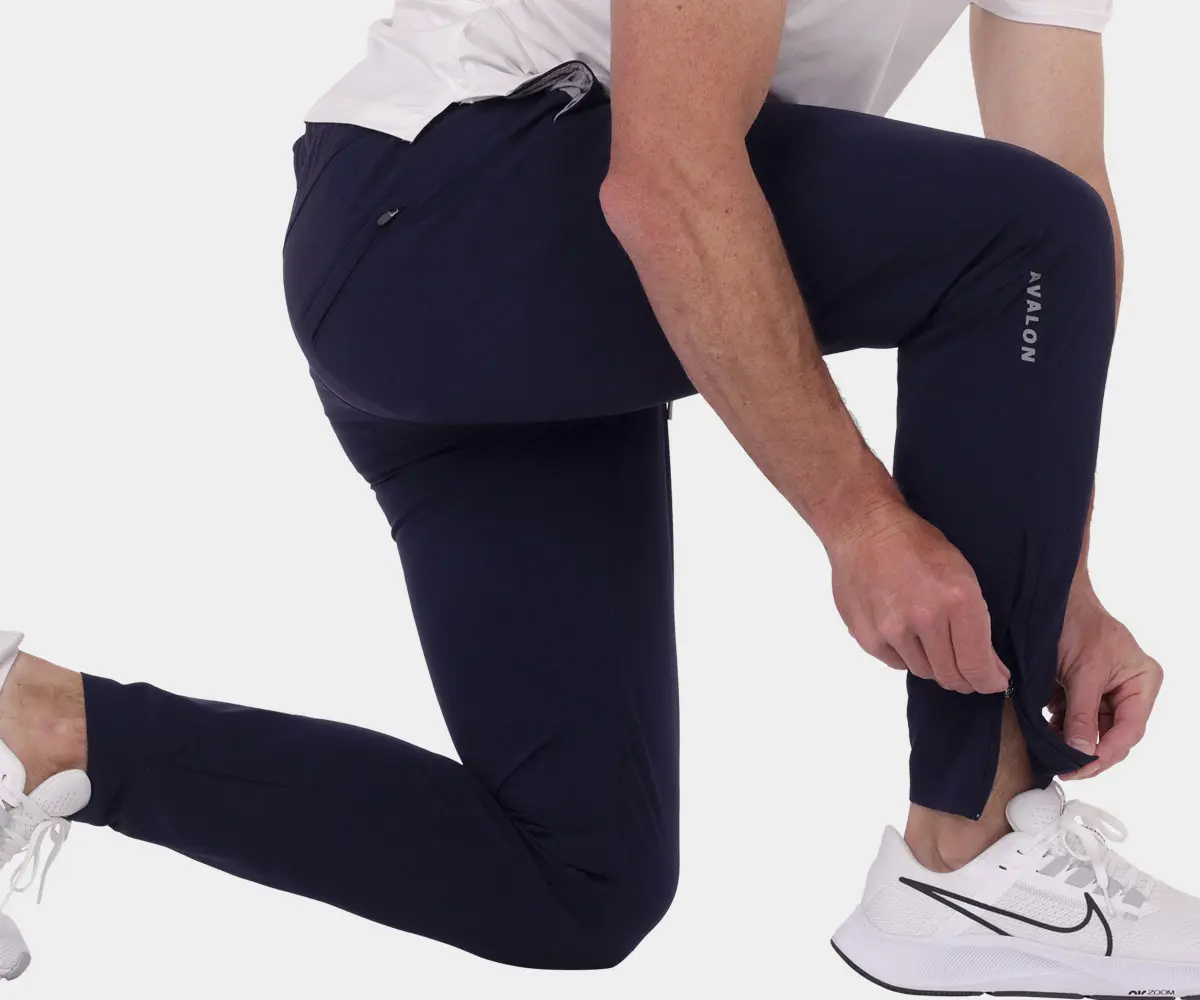 Avalon Range Jogger Golf Pants Fit & Sizing
Expertly tailored golf apparel is our claim to fame. Our Range Golf Jogger Pants are tailored to be a slim-fit golf pant and offer a form fitting, modern look. They feature a medium rise and offer tapered legs from the knee down to the ankles.
Length suggestions are based on the assumption the Jogger waist will be worn ~2 inches below your belly button. Some may also prefer to show more ankle. In this case, consider the Short Length Men's Golf Joggers.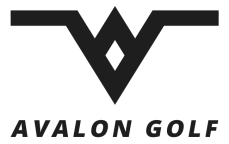 Modern Luxury Men's Golf Joggers & Apparel
Avalon is a USA based Men's Golf Apparel brand. The idea behind our Brand was shaped from the frustration of finding high quality, well-tailored new-age golf apparel. Traditional brands missed the mark with modern styles while the other modern focused golf apparel brands lacked quality, style and were overpriced. This underserved market in the golf industry presented us an opportunity – to create a honest priced, modern golf apparel line that focused on expertly tailored, high quality goods.
We know what is required from our target audience and understand how performance based golf apparel should be made. Our Men's Golf Jogger Pants and Apparel line is meant to deliver when teeing it up at the local muni, on your annual boys golf trip or when grinding at the Monday Qualifier. As a men's golf wear designer, Avalon focuses on high quality, perfectly tailored golf joggers and apparel that blends performance and style. We're confident in our ability to design and deliver some of the most premium goods in the golf industry.
Look Good, Feel Good, Play Good
- AVALON GOLF CO