Range Jogger Pant: Charcoal
The Ultimate Hybrid Golf Jogger from Avalon is a new addition to our Golf Joggers Collection. Designed first as a modern golf pant, our Range Joggers in Dark Gray check all the boxes. Constructed from our very own AVG Tour Fabric®, the Range Joggers will keep you comfortable all day long and transition to and from the golf course with ease. The fabric is lightweight, brushed on the underside to provide a cotton like feel and will wick moisture and dry fast. We've cut these as a slim-fit men's golf jogger and offer them in 2 inseam lengths (28" and 30"). The waistband includes a hidden (inner) drawstring and Avalon Golf branded comfort liner to ensure for a comfortable fit and no chaffing. The Ankles are tapered to be a skinny fit and include hidden side zippers. All stress points are reinforced using double stitching to ensure for longevity. If you're looking for the perfect hybrid golf jogger pant, you've found them!
Please select size from above to enable 'Add to Cart'
All Purchase Include a 100% Satisfaction Guarantee & Free Returns/Exchanges
Avalon Range Golf Jogger Pants: Product Details
Avalon Range Golf Jogger Pants: Overview
Avalon Range Jogger Golf Pants are designed as a hybrid golf pant that can transition from the office, to the golf course to a night out. Cut from our proprietary AVG Tour Fabric®, these Joggers will keep your comfortable all day long.
Avalon Range Golf Jogger Pants

Color: Charcoal
Expertly Tailored Slim-Fit
Tapered Ankles + Side Ankle Zippers

Hidden Drawstring Waistband

Comfort Elastic Waistband
Avalon Golf Branded Inner Waistband

3 Pocket Design: 2 Side Slant Pockets + 1 Back Zippered Pocket

Extra Soft Mesh Pocket Liners (100% Polyester)

2 Inseam Lengths Available: Short: 28″ & Regular 30″
Range Jogger Pant: Charcoal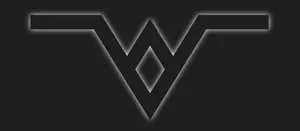 Avalon Range Golf Jogger Reviews
Reviewed by 01 customer(s)
Excellent Joggers - I'll Be Buying More

I love everything about these joggers. The look and quality are great and they're versatile with my activity/wardrobe. Super comfortable and well made.

Customer Info:
Height: 6'
Weight: 195 lbs
Size Ordered: Large/Regular Length

Customer Purchased: Range Golf Jogger Pants: Hunter Green

Stylish Joggers

These joggers are a true slim fit which is exactly what I wanted. They material is nice and the details are exceptional (pocket liner, zipper back pocket etc.).

Customer Info:
Height: 5'10
Weight: 170 lbs
Size Ordered: Medium/Short Length

Customer Purchased: Range Golf Jogger Pants: Gray

Comparible to my Lulu's

I really like the fit and the fabric. They about $50 less than my lululemons and are every bit as good as far as quality.

Customer Info:
Height: N/A
Weight: N/A
Size Ordered: Large/Short Length

Customer Purchased: Range Golf Jogger Pants: Charcoal
—-

5 Stars for the Jogger Material Alone

If you read the description, they hype up the material pretty good. Its no joke, the material used is amazing. Everything else about the pants is great too!!!

Customer Info:
Height: 5'10
Weight: 160 lbs
Size Ordered: Small/Short Length

Customer Purchased: Range Golf Jogger Pants: Gray

Range Jogger Pants

Comfortable and a great pant beyond just the golf course

Customer Info:
Height: N/A
Weight: N/A
Size Ordered: Large/Regular Length

Customer Purchased: Range Golf Jogger Pants: Charcoal

Slim Fit for the win

Ive had a hard time finding good slim fit joggers but these fit the bill. They fit perfect and I really love the material.

Customer Info:
Height: 5'11
Weight: 175 lbs
Size Ordered: Medium/Regular Length

Customer Purchased: Range Golf Jogger Pants: Navy Blue

A good all around pant

Got the Gray Range Joggers and they're legit. Ive worn them 3 days in a row and my wife is making fun of me asking when im gonna wash them. Easy to say im very happy with my purchase. First, they're really comfortable, not sure what this fabric its soft and stretchy (similar to my lululemon pants). They fit very well – theyre slim but not uncomfortable slim. I've yet to wear golfing (will do on Saturday) but have no doubt they're gonna be solid.

Customer Info:
Height: 5'11
Weight: 200 lbs
Size Ordered: Large/Short Length

Customer Purchased: Range Golf Jogger Pants: Gray