Braided Golf Belts for Men
Explore the Best Collection of Golf Belts For Men
Avalon Braided Golf Belts for Men are expertly crafted and offer unmatched quality with elegant aesthetics. If you're looking for the best golf belt for men, look no further! Our Braided Golf Belt collection feature a technical woven band constructed from a hyper-stretch polyester/elastane blended fibers. This allows our woven golf belts to be flexible while remaining functional & extremely comfortable. The webbed construction also allows for adaptive sizing every 1/8th inch to ensure our Braided Golf Belts fit perfect every time.
With over 10 colors to choose from, we're sure to have your needs covered, choose from our most popular white golf belt, go neutral with a black or gray men's belt or choose from our colored or striped options for a bolder look on the golf course. All braided golf belts are available in 5 sizing options. Not only do we offer the largest selection of Golf Belts in the industry, we guarantee the best quality golf belts for men! Experience Avalon Modern Luxury Golf Belts and feel the quality difference.
Ultra-Premium Men's Golf Belts: HandCrafted using the Finest Materials
Men's Braided Golf Belt Collection: The Avalon Players Belt
Avalon offers the best golf belts with our 'Players' braided golf belt collection. Our Players Belts are designed using a premium stretch, responsive polyester material for the band, premium top grain Italian leather for the tips and anti-corrosive alloys for the buckle we didn't spare any expenses. The flexible hyper-stretch material used in the webbed brand construction offer unlimited hole options and the perfect fit every time. Not only are you going to look good while golfing in our men's golf belts, we also guarantee you all day comfort.
Experience Luxury Materials & Craftmanship in our line of Braided Golf Belts for Men
Braided Golf Belts for Men: Elegance in simplicity, Timeless in Style
We ain't here to offer the flashiest our loudest golf belts – but we are here to provide the best and classiest golf belts for men. We dare you to try and find another braided golf belt that can compete on quality. We spared no expenses in manufacturing our ultra-premium golf belts and we're confident, an Avalon Belt will be your favorite. We value elegance in simplicity with classic color combinations that will pair with any outfit. We also value fit and comfort – Avalon offers men's golf belts sized at 2″ increments to ensure you can find your exact size (and not have to compromise for a belt that hangs too long) while the braided golf belt, no hole constructions provides a perfect fit every time. You've just found your new favorite braided golf belt!
Avalon Golf Belts for Men
Ultra-Premium Golf Belt: Handcrafted using the finest materials
Golf Belts Built with Extreme Comfort: Braided Men's Belt constructed from an ultra-soft stretch webbing to provide comfort and flexibility
Perfect Fit: Webbed Belt Construction + Adjustable Clasp + Stretch ensures our Braided Golf Belts will fit perfect every time. Sizes available in 2″ increments
Largest Selection of Men's Braided Golf Belts: Available in over 10 color options
Band Fabric: 84% Polyester / 16% Elastane (responsive stretch)
Golf Belt Width: 1.4″ (3.5 cm)
Tips & Buckle Holder: Top Grain Italian Leather
Belt Buckle: Zinc Alloy (electroplated to eliminate corrosion)
Branding: Embossed 'Avalon Golf' logo on leather tip
Premium Packaging: All belts include a Premium Golf Belt Box
The Best Men's Golf Belts: Avalon Men's Braided Golf Belts are the best in the game
Avalon Men's Golf Belt Sizing
Our Players Men's Golf Belts are designed to match your pants waist size. Ex. If you wear a size 34W pant, then we suggest a size 34 belt. If in-between sizes, we suggest to size up (ex. if a size 31 pants, select size 32 belt). All belts are constructed using stretch fibers and allow for about 10% stretch.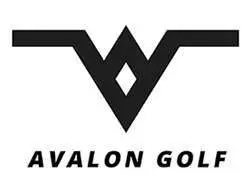 A Modern Luxury Golf Apparel Brand
Avalon is an American based Men's Golf Apparel Brand. The idea behind Avalon was shaped from the frustration of finding good quality, tailored fitting modern golf clothing. Traditional brands missed the mark with new age styles while the up and coming, modern focused golf apparel brands were overpriced. This underserved market presented an opportunity to create a high-quality, honest priced, contemporary golf joggers and apparel line that ensured golfers could look good without breaking the bank.
As a designer, Avalon focuses on high quality, tailored golf apparel that blends performance and style. We know golf because we live and breath golf. We know what is required in performance based golf apparel and understand what our target market wants in the clothing they wear while teeing it up.
We're confident in our ability to design and deliver some of the most premium goods in the golf industry.
Look Good, Feel Good, Play Well
Braided Men's Golf Belts: Try On Videos
(click image to view belt try on video)