Avalon Players Belt Collection: Premium Golf Belts for Men
Your search for the best mens golf belt ends here. Avalon crafts luxury woven golf belts for men that are sure to make a statement on the course while not breaking your wallet. We pride our golf belts on quality – using the highest quality materials and handcrafting them with exceptional attention to detail. Avalon Players Belts feature woven bands with embedded hyper-stretch fibers to not only offer support, but also provide extreme comfort & allow for the perfect fit every time. Don't take our word for it, our Mens Golf Belts are rated a perfect 5 stars from thousands of real customers!
Shop over 15 styles & 5 sizes in our Collection of Golf Belts for Men
Welcome to a Better Men's Golf Belt: Stretch Woven for Comfort
Shop the Best Mens Golf Belts in the Game
Look Good, Feel Good, Play Well is out motto, and our woven golf belts are sure to provide that extra touch of class and comfort you've been looking for. Avalon Men's Golf Belts offer superior craftsmanship & unparalleled quality at an affordable price. Our belts are constructed using an ultra-technical 84% Polyester, 16% Elastane stretch that is meticulously woven in a webbed pattern. The belt band feature a responsive stretch, meaning it will maintain ample support while providing maximum comfort and flexibility! Our woven golf belts also offer adaptable sizing to provide the perfect fit. Our attention to detail is unmatched – all Avalon Woven Men's Golf Belts feature electroplated zinc alloy buckles and top grain Italian leather tips and buckle holder. Available in over 15 colors and with 5 sizes each, we're sure to have a belt that will be perfect for you. Give an Avalon Men's Golf Belt a try to experience why they are rated the best belts in golf.
Premium Mens Golf Belts with Unrivaled Quality & Unmatched Style
Avalon Golf Belts are handcrafted using premium hyper-stretch fibers and are complimented by electroplated buckles and top grain leather accents. We focused on how can we deliver the best golf belt in the game and designed without compromise – not looking to cut costs but rather where we can spend more to improve quality and durability. The result, The Players Belt Collection – the most comfortable and highest quality belts in golf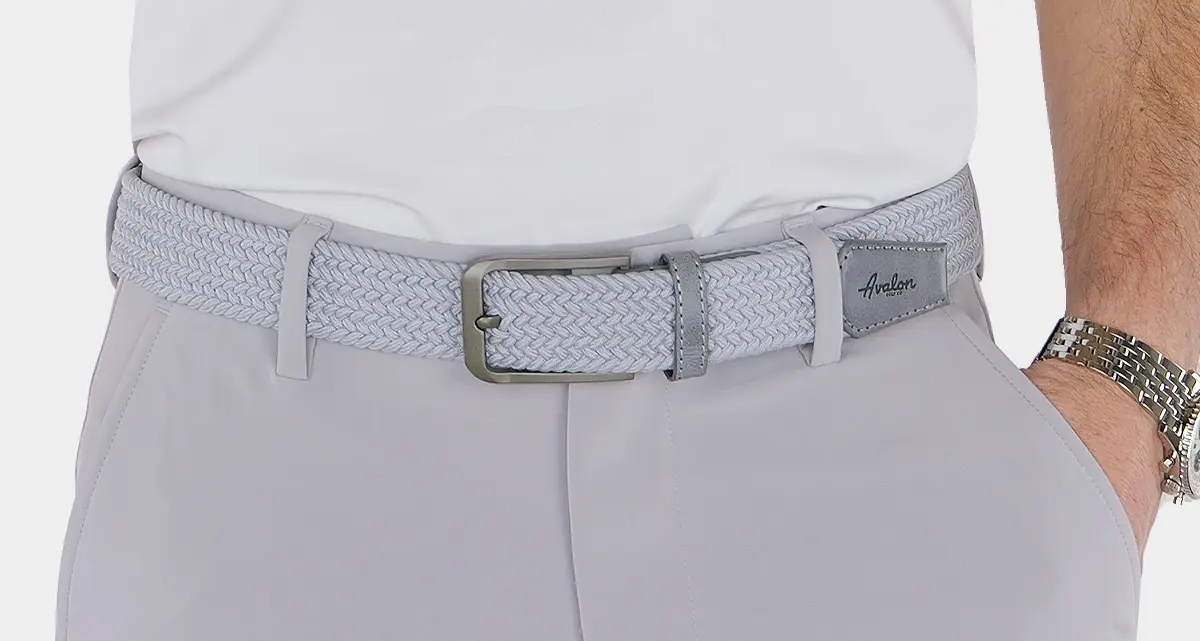 All Day Style & Comfort...
Although we designed our woven belts for golf, they are sure to be suitable for almost any occasion. The class and comfort offered are sure to make The Players Belt your go to for on and off course activities. The woven band offers endless size options to ensure the perfect fit every time. The woven stretch fibers provide the flexibility demanded for comfort and support. Choose from over 15 distinct styles from our timeless, solid color woven golf belts to our flashier statement belts.
With a variety of different styles to choose from, we have the perfect belt for every golfer.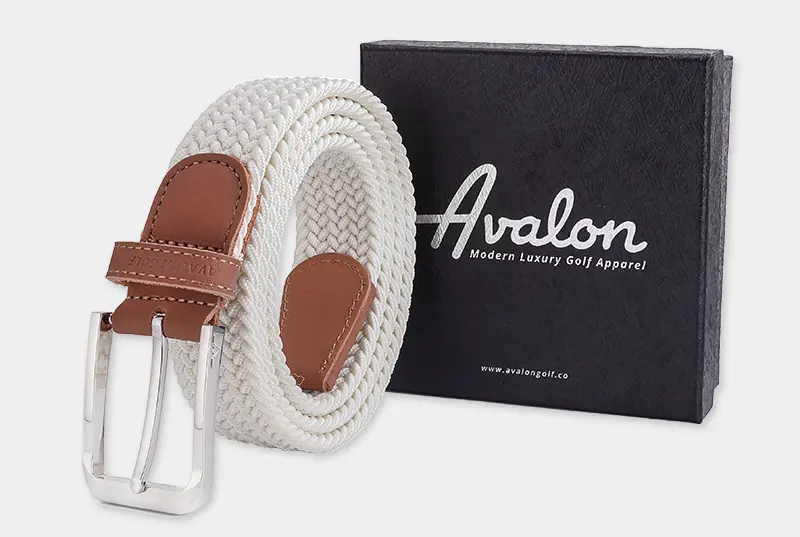 Quality Beyond the Golf Belt
All Golf Belt purchases include a premium 'Avalon Modern Luxury Golf Apparel' branded box that can be used for storing & organizing belts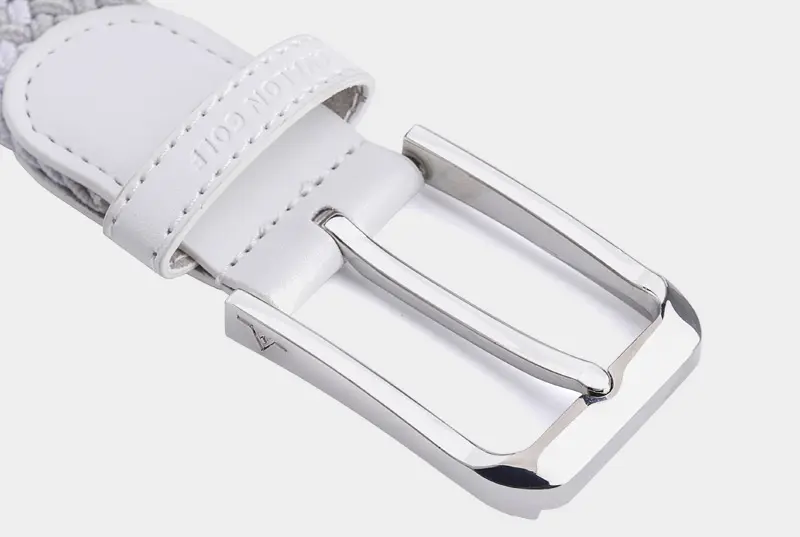 Our Golf Belts for men feature electroplated Zinc Alloy Bucles that are nickel free and feature anti-corrosive technology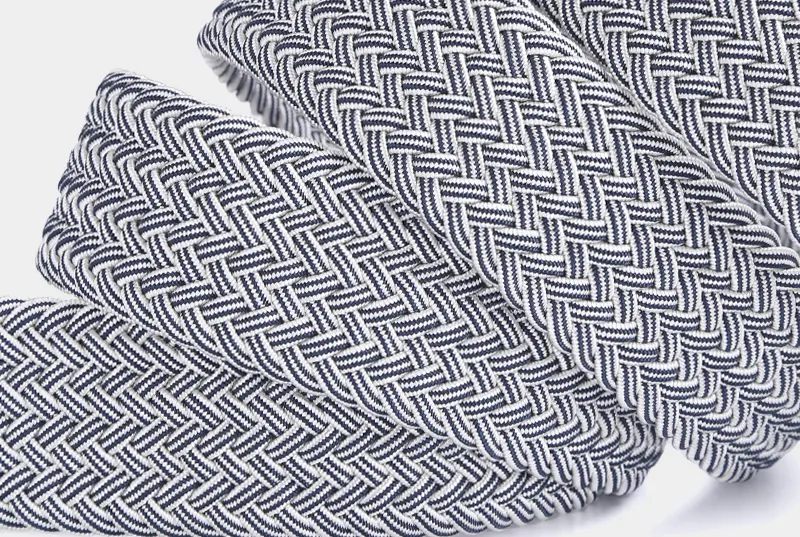 Woven Golf Belt Construction with Hyper-Strech
Our men's golf belts are tightly woven using braided fibers that feature responsive hyper-stretch and an added coating for longevity
Shop Avalon Golf Products by Category