The Avalon Players Golf Jogger Collection
Our Players Golf Jogger are a modern take on men's golf pants that will provide a stylish and athletic look. These premium men's pant were designed to blend joggers with golf pants and feature tailored, slim-fit legs that taper from the knee down to the ankle. At the ankle we've included side zippers and half elastic cuff that will cinch on the ankle. We've also included 2 side slant pockets, 2 back pockets (1 zippered) and belt loops to conform to golf course dress codes. The Players Golf Jogger are constructed from a lightweight & durable performance stretch polyester that is wrinkle resistant and easy care. Experience premium performance, exceptional quality and a modern tailored fit in our Payers Golf Jogger Collection.
Our Men's Golf Jogger with Precision Fit & Modern Style
Where Performance Meets Style on the Golf Course
Style your Golf Game with the Players Golf Jogger
All Players Golf Jogger purchases are backed by a 100% customer satisfaction, moneyback guarantee
Avalon Players Golf Joggers are Designed for the Athletic Golfer with a Sense of Style
An Innovation in Men's Golf Pants:
Let's face it, golf pants are boring. Sure, this is fine for most but if you're like us, and take golf fashion seriously, golf joggers are sure to deliver the stylish and sophisticated look you deserve. We didn't want to stray too far from traditional golf pants when designing the Players Jogger. That is, we wanted to preserve and respect golf traditions and dress codes, while subtly innovating a new style golf pant that catered to fashion forward golfers. We've incorporated elements from golf pants such us side slant pockets, back pockets, belt loops, button waist and fly zipper – then spruced them up to be jogger style with matching elastic ankle cuffs, side zippers and tight fit ankles. Our Players Golf Jogger Pants provide an athletic yet classy look that will allow you to show some ankle on the course.
Precision Tailoring for the Perfect Fit Golf Jogger:
Good fitting golf pants are hard to find. From the major golf brands, its often a one size fits all approach, making pants with measurements that aren't quite tailored to athletic body types. We take a different approach – aiming to deliver golf joggers catered specifically to athletic and lean body types. Our precision fit in the Players Golf Jogger Pants is slim and expertly tailored. We also offer 4 different length options to choose from so you can be sure your golf joggers are the perfect desired length.
Exceptional Quality:
We understand the importance of high quality and deliver just that in our Players Golf Jogger collection. Our approach is never on how to cut costs, but instead, how to improve and provide our customers with the best pants in golf. From trim such as YKK zippers to responsive stretch elastic cuffs to silicon tack branded waistband liner to alloy branded buttons, we've covered it all. We use advanced sewing techniques and double stitch stress points to ensure for durability and longevity. Materials are tested for months in real-world environments before approval to ensure they hold up to the elements of day-to-day wash and wear. We know our competitors' products – heck we even buy and test their products and use these as a competitive benchmark to ensure we not only meet, but far exceed their quality. If you're looking for the best quality golf joggers, the Avalon Players Golf Jogger is the easy choice.
Just got these in today and theyre so nice. I own golf joggers from the other brands and I'll confidently say none are as good as these. Price is relatively in line with the others but overall quality is way better. The fit of these is 10000 times better than the other brands. Material feels like good quality. Lightweight and comfortable.
Players Golf Jogger Highlights
Jogger Fabric: 100% Polyester
4-Way Stretch, Durable, Lightweight, Moisture Wicking
Easy Care – Wrinkle Resistant & Static Cling Free
4 Inseam Size Options Available (X-Short, Short, Regular & Long Inseam Length)
5 Waist Size Options Available (30, 32, 34, 36, 38)
Precision Tailored Fit (with slim-fit legs)
Golf Jogger with Belt Loops (goes great with our Men's Golf Belts)
Avalon Branded Button Waist + Zipper Fly
Orange Silicon Gripper Inner Waistband (Avalon Golf branded)
2 Slant Side Pockets + 2 Back Pockets (zippered back left pocket)
Super Soft & Durable Mesh Pocket Liner
Tapered Leg from Knee Down to Ankle
Outer Side Ankle Zippers (5″ long)
Matching 1/2 Elastic Cuffs (elastics match fabric color)
Reinforced Stitching at Seams & Stress Points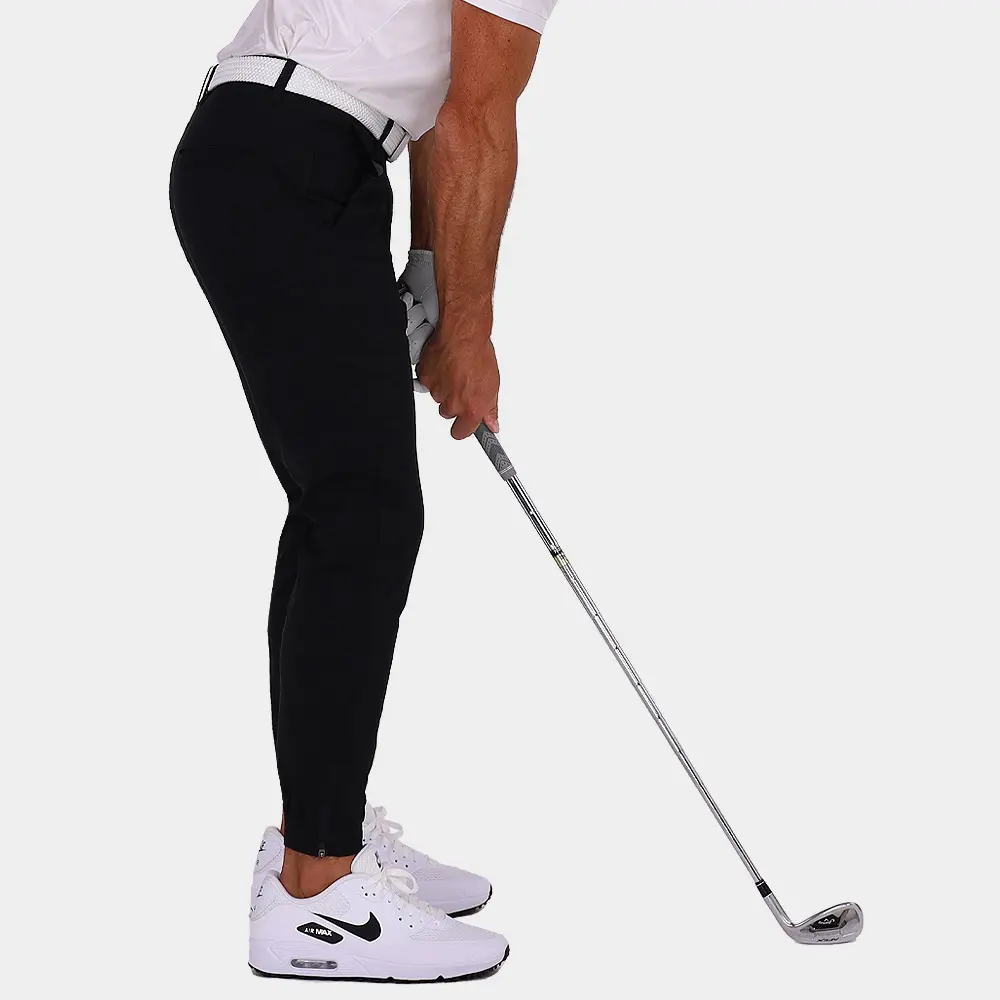 Avalon Players Golf Jogger Pants Sizing
Our Players Golf Jogger are tailored as modern, slim-fit golf pant with a medium rise and tapered legs from the knee down to the ankle. These pants are designed for lean and athletic body types. Available in 5 waist sizes and 4 inseam length options.
Length suggestions are based on the assumption the Jogger waist will be worn ~2 inches below your belly button
If you prefer to show more ankle. when wearing joggers, consider a shorter length Golf Jogger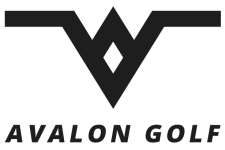 Modern Luxury Men's Golf Joggers & Apparel
Avalon is an American based Men's Golf Jogger & Apparel brand. The idea behind Avalon was shaped from the frustration of finding good quality, reasonably priced golf joggers and modern golf apparel. Traditional brands missed the mark with new age styles while the other modern focused golf apparel brands lacked quality, style and were overpriced. This underserved market in the golf industry presented us an opportunity – to create a high-quality, honest priced, contemporary golf apparel line that ensured golfers could look good without having to break the bank.
We know what is required in performance based golf apparel and understand what our target market wants in their golf apparel when teeing it up at the local muni or on their boys trip to Scottsdale. As a men's golf wear designer, Avalon focuses on high quality, perfectly tailored golf joggers and apparel that blends performance and style. We know golf because we live and breath golf.
We're confident in our ability to design and deliver some of the most premium goods in the golf industry.
Look Good, Feel Good, Play Good
- AVALON GOLF CO