Golf Shorts: 7 Inch Inseam + Slim-Fit
The Best Men's Golf Shorts in the Game
Avalon Men's Golf Shorts with 7 Inch Inseam are sure to impress on the golf course. Our line of Performance 7 Inch Golf Shorts are short in length and designed to fall above the knee. We've expertly tailored these to be a slim-fit golf short and constructed them using an ultra-premium, lightweight, 4-way stretch fabric that will keep you cool and comfortable all day long. Our attention to detail is unmatched and include a gripper inner waistband, belt loops and 5 pockets in these 7 Inch Golf Shorts. Avalon Men's Golf Shorts offer the perfect blend of performance, style, and comfort.
If you're looking for the best Men's Golf Shorts, you've found them!
Avalon 7 Inch Golf Shorts: Unparalelled Quality, Unmatched Style
Explore our 2023 7 Inch Golf Shorts Collection
Are you sick of wearing long, baggy golf shorts? You've arrived at the right place. At Avalon, we are obsessed with golf and style. We know golf, we know apparel, and we know we have some of the best men's golf shorts in the game. Where other brands fall short, we deliver, and offer not only the most stylish and well tailored men's shorts, but also constructed the ultra-premium fabrics with the finest details in mind. Avalon Performance Golf Shorts with 7 Inch Inseam feature slim-fit legs and are unrivaled in terms of construction and quality. With 8 colors to choose from, we offer the largest collection of 7 Inch Golf Shorts in the industry. Shop Avalon Performance Men's Golf Shorts with 7 Inch Inseam, show them thighs and look damn good out on the course!
Shop Avalon Performance Men's Golf Shorts with 7 Inch Inseam
The Best Men's Golf Shorts of 2023! We Guarantee it
Avalon Men's Athletic Shorts for Golf are made to make you look good while performing well on and off the course. Our initial focus was on fit, to create a slim-fit, 7 inch inseam golf short that sat above the knee. We prioritized quality and perforce using our proprietary AVG Tour Fabric®, a lightweight polyamide/elastane combination. Finally, we want you to be at ease. The smooth inner waistband (with a silicon grip to keep your shirt tucked in) will not chafe, and the four-way stretch will move with you. Experience Modern Luxury Men's Golf Apparel in our Performance 7″ Golf Shorts
The Avalon Performance Men's 7 Inch Golf Shorts Gallery
Avalon 7" Golf Shorts Highlights:
Modern Luxury Men's Golf Shorts
Style: Modern Men's 7 Inch Golf Short. Cut above the Knee
Fit: Expertly Tailored Slim-Fit Golf Short
Inseam: 7 Inch
Fabric: AVG Tour Fabric® – Ultra-Premium 90% Polyamide | 10% Elastane (woven)
Fabric Properties: 4-Way Stretch, Ultra-Soft, Lightweight, Breathable, Moisture Wicking, Wrinkle Free, Quick Dry, Static Free, Shrink Resistant, Durable
5 Pocket Design: 2 Sides Slant Pockets, 1 Side Seam Hidden Zip Pocket & 2 Back (1 includes zipper)
Inner Waistband: Active Stretch for Comfort
Gripper Waistband Liner: Orange with Clear Silicon Gel Print (to keep shirts tucked)
Sizing: Available in 4 Waist Sizes (30, 32, 34, 36)
Trim: Avalon Branded Button Waist, Belt Loops, Premium Zipper Fly, Frosted Zip Bag Packaging, Hang Tags
5 Colors Available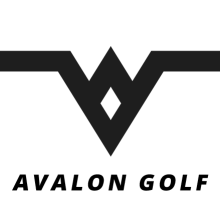 MODERN LUXURY GOLF APPAREL
Avalon is an American based men's golf apparel brand. The idea behind Avalon was shaped from the frustration of finding good quality, tailored fitting modern golf clothing. Traditional brands missed the mark with new age styles while the up and coming, modern focused golf apparel brands were overpriced. This underserved market presented an opportunity to create a high-quality, honest priced, contemporary golf apparel line that ensured golfers could look good without breaking the bank.
As a designer, Avalon focuses on high quality, tailored golf apparel that blends performance and style. We lead with a quality first approach and balance style, performance and comfort into our Golf Joggers, Shorts, 1/4 Zips, Golf Shirts and Accessories. We know golf because we live and breath golf. We know what is required in performance based golf apparel and understand what our target market wants in the clothing they wear while teeing it up.
We're confident in our ability to design and deliver some of the most premium goods in the golf industry.
Look Good, Feel Good, Play Good
-Avalon