Tour Golf Jogger: Stone Blue
These Stone Blue Golf Joggers are going to keep you looking and feeling great on the golf course. We've designed these as a modern men's golf pant with jogger style by adding tapered legs, cuffed ankles with elastic and side zippers. Avalon Tour Joggers are the latest addition to our Golf Jogger Pants collection and have been designed with superior attention to detail and quality. We constructed these from our AVG Tour Fabric – a lightweight, breathable, stretchy and durable material that will keep you comfortable all day. These Blue Golf Jogger Pants include an inner comfort with silicon tack to keep your golf shirts tucked in, belt loops, YKK zipper fly and mesh pocket liners. If you're shopping for a new pair of golf joggers, our Tour Pant is sure to check all the boxes. Expect unrivaled fit, with expertly tailored slim fitting legs available in 4 inseam length options and unparalleled quality, comfort and style. Look good, feel good, play good in the Stone Blue Tour Golf Jogger Pant.
Avalon Tour Golf Joggers: Product Details
Avalon Tour Golf Joggers: Overview
Our Stone Blue Tour Golf Jogger is not only going to provide effortless style, they'll help you perform at your best when golfing. These modern tailored men's golf jogger pants feature the finest technical fabrics and compromise nothing. Welcome to your new favorite Golf Jogger Pants – we guarantee you're going to love them!
Avalon Tour Men's Golf Jogger Pants Khaki: Highlights
Slim-Fit Jogger Pants
Tapered from the Knee Down to Ankles
Cuffed 'Jogger Pant' Ankle Openings with Side Zippers & Half Elastic Ankle Band
Flat Front (non-pleated), Confirming Rise
4-way Stretch: Flexible Construction for Maximum Mobility
Lightweight, Breathable & Moisture Wicking to Ensure All-Day Comfort
Belt Loops, Branded Metal Button Waist and YKK Zipper Fly
2 Side Slant Pockets + 2 Back Pockets (1 with zipper), + 1 Hidden Side Zip Pocket (all with extra-soft mesh pocket liners)
Non-Slip Waistband Liner to Keep your Shirt Tucked In
Jogger Pants Available in 4 Different Inseam Lengths
Choose from 5 Waist Sizes (28, 30, 32, 34, 36)
Choose from 5 Colors: Shop all Tour Joggers
Tour Golf Jogger: Stone Blue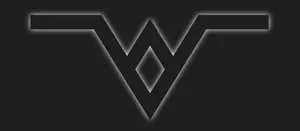 Experience the best golf joggers in the game – we guarantee it. The Avalon Tour Jogger blends style, performance and comfort into this modern men's golf pant that is certain to keep you looking you best – even beyond the golf course.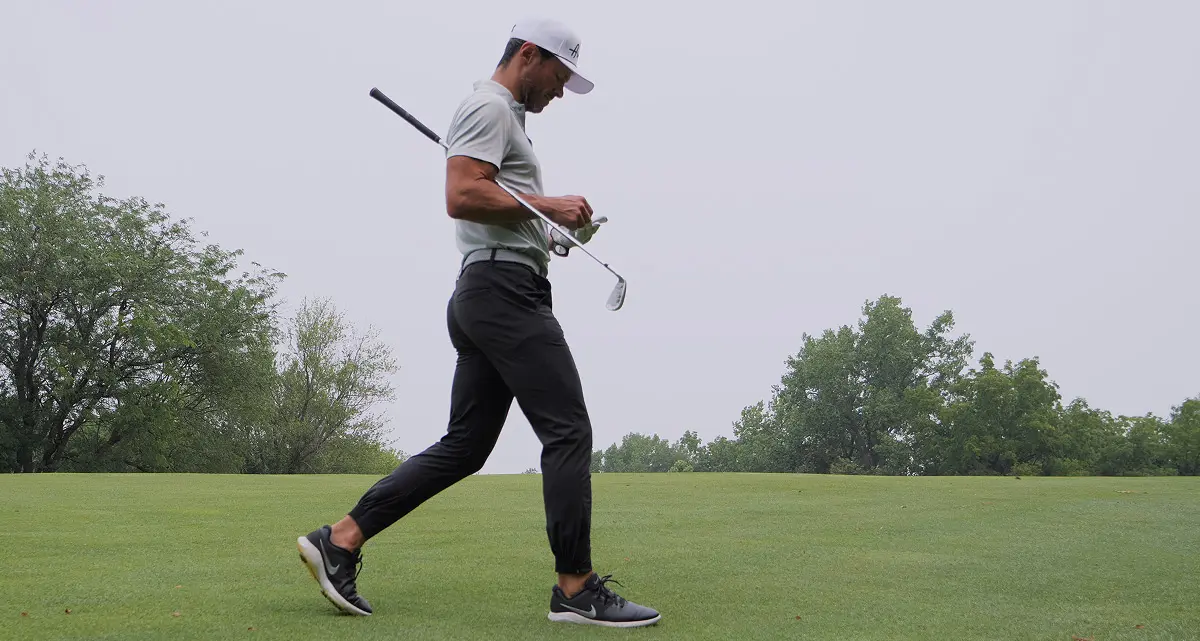 Modern Men's Golf Pants: Avalon Tour Jogger
The Tour Golf Jogger are designed to be the best. We spared no expenses when designing these golf pants and are confident in our claim the best joggers in the game. From the expertly tailored, slim-fit cut and down to attention in the finest details, our Tour Joggers are sure to be your go to golf pant. Whether you're looking for a golf jogger that can help you perform at your highest level or if you're just trying to be the best looking one on the course, Avalon Tour Golf Joggers are going to deliver.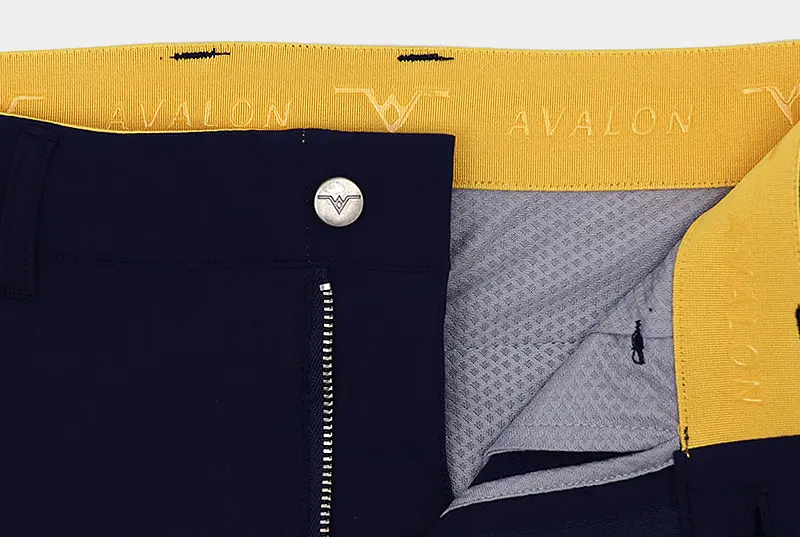 Inner Comfort Waistband + Silicon Gripper
Avalon Tour Joggers include an inner comfort waistband with branded silicon tack to help keep shirts tucked in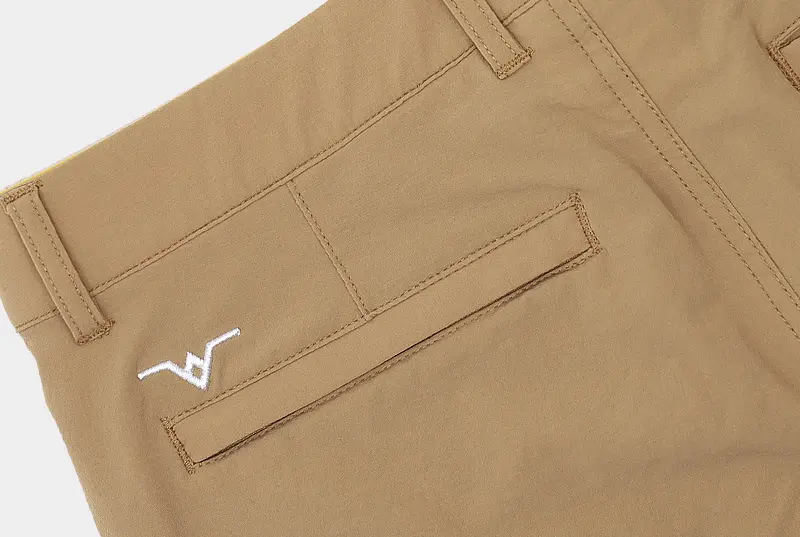 We've designed these as a true golf jogger. We've added belt loops to our Tour Joggers to pass the country club approved test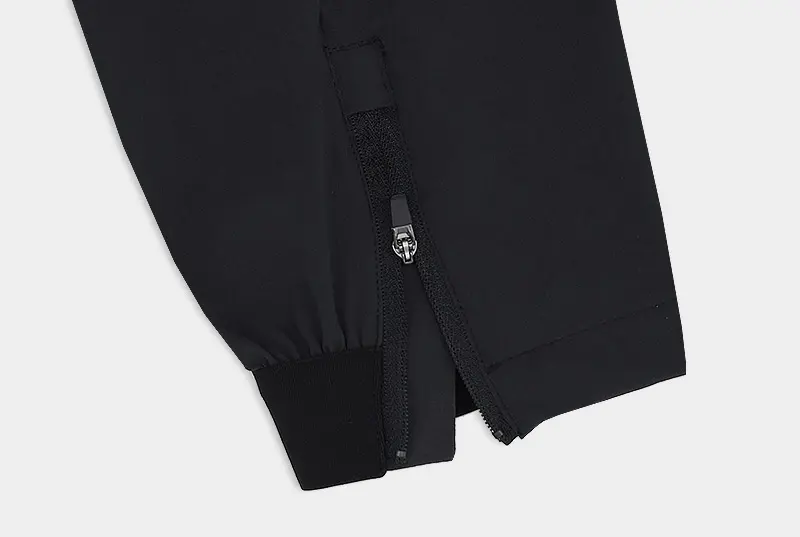 Cuffed Jogger Style Ankles + Side Zipper
Tailored, slim-fit legs with tapering from the knee down to the ankle with a half elastic cuff & side ankle zip
Avalon Tour Golf Jogger Reviews
Reviewed by 02 customer(s)
Extremely Comfortable Amazing Material

If you want stretch and comfort you've got it. If you want a more athletic fitting pant, these are for you. Everything about these joggers is perfect. Highly recommended.

Customer Info:
Height: 6'1
Weight: 193 lbs
Size Ordered: 34R

Customer Purchased: Men's Tour Golf Joggers in Khaki

Belt loops

These are easily the best golf joggers with belt loops Ive been able to find

Customer Info:
Height: N/A
Weight: N/A
Size Ordered: 32S

Customer Purchased: Men's Tour Golf Joggers in Light Gray

So Much Comfort in a Slim Fit Golf Pant

Dare I use the word slim-fit and comfort in the same sentence? I did! The material feels amazing and high quality. It gives plenty of stretch and flexibility making it perfect for golf pants. They are a slim-fit pant that fit me perfect.

Customer Info:
Height: N/A
Weight: N/A
Size Ordered: 34R

Customer Purchased: Men's Tour Golf Joggers in Charcoal

The Best Golf Jogger Sizing & Length

I went against the suggestion in the size chart as I wanted to show more ankle. They sit about 2 inches above my shoe and give the look I wanted. Just ordered 2 more pairs of these X-Short Golf Joggers

Customer Info:
Height: 5'9
Weight: 165 lbs
Size Ordered: 32XS

Customer Purchased: Men's Tour Golf Joggers in Stone Blue

Golf Joggers with Length Options

5 stars alone for having multiple length options. Ive had a tough go finding joggers for my height (6'3). Long size was a perfect fit. Impressed with the material, quality and comfort. Really really good pants.

Customer Info:
Height: N/A
Weight: N/A
Size Ordered: 32L

Customer Purchased: Men's Tour Golf Joggers in Light Gray

Expensive but worth it

This was more than I was looking to spend on new golf pants but im happy I pulled the trigger. The quality of the pants justify the price.

Customer Info:
Height: N/A
Weight: N/A
Size Ordered: 34S

Customer Purchased: Men's Tour Golf Joggers in Light Gray

The Best Golf Joggers!!!!

Suoper high quality and comfortable. Fabric is soft and stretches which is great for bending down to read putts. The ankle zippers are a nice added touch

Customer Info:
Height: 5'8
Weight: 170 lbs
Size Ordered: 32XS

Customer Purchased: Men's Tour Golf Joggers in Charcoal