Performance Golf Joggers: Black
Black Golf Joggers are a staple in any golf wardrobe. These Performance Golf Joggers provide unrivaled style and feature slim-fit legs with tapered, jogger style legs and a tight, cuffed ankle fit. We designed these pants to help golfers perform at their highest level and use a technical polyester/spandex blend that is lightweight, breathable and stretchy to ensure for maximum comfort. The quality in our Performance Black Golf Joggers is uncompromised. We use the finest quality trim, sewing techniques and attention to detail to ensure the joggers will last as long as you need them. Welcome to your favorite, go-to golf pant – the Avalon Performance Golf Joggers.
Avalon Performance Golf Joggers: Product Details
Avalon Performance Golf Joggers Overview

Our Performance Men's Golf Joggers in Black provide effortless style & will maximize your on-course performance. If you're looking for a slim-fit modern golf pant that looks great and will check all the boxes, these joggers are perfect for you.
Avalon Performance Black Golf Joggers: Highlights
Color: Black
Expertly Tailored Golf Joggers with Slim-Fit Legs
Tapered 'Jogger' Legs from Knee Down to Ankles
Cuffed Ankle Openings with Side Zippers & Half Elastic
Flat Front with Medium Rise
4-way Stretch Knit Fabrication to Ensure for Maximum Flexibility & Mobility
Lightweight, Breathable & Moisture Wicking – Guaranteed All-Day Comfort
Golf Joggers with Belt Loops, Button Waist and Zipper Fly
2 Side Slant Pockets + 2 Back Pockets (1 with zipper)
Avalon Branded Waistband Comfort Liner
Our Black Golf Joggers are Available in 3 Different Inseam Lengths
Choose from 4 Waist Sizes (30, 32, 34, 36)
Choose from 3 Colors: Shop all Performance Golf Joggers
Performance Golf Joggers: Black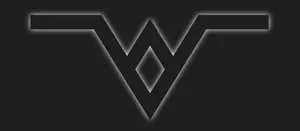 Avalon Performance Golf Joggers with Belt Loops
We've perfectly blended performance, style and comfort into our Performance Golf Joggers. No more having to sacrifice comfort or performance for looks on the golf course.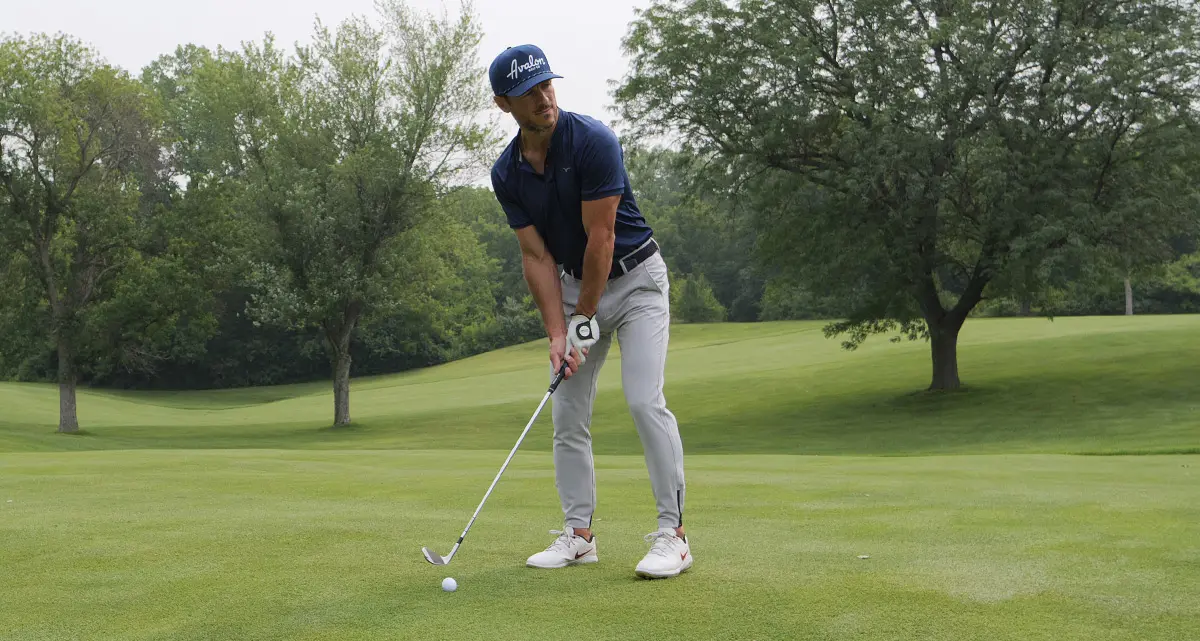 Ultra-Premium, Slim-Fit Golf Joggers for Men
Avalon Performance Joggers are handmade with the finest attention to detail – offering unrivaled quality, elegant aesthetics and superior fit. Tailored as a modern cut, these slim-fit golf joggers are designed for athletic body types and offer a responsive 4 way stretch that is designed to move with you. The polyester and spandex blend material used in these golf pants is designed for both comfort and performance and is breathable to keep you cool on the course even during hot summer rounds. Get ready to perform at your highest level while looking your best in the Avalon Performance Golf Joggers.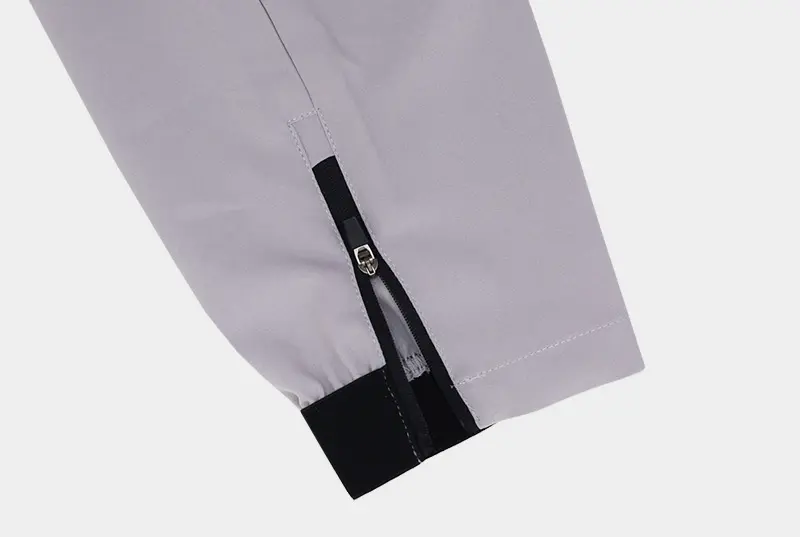 Elastic Ankle Cuffs + Side Zip
From the knee down, our Performance Golf Joggers tapered to a tight ankle opening with elastic cuff & side ankle zip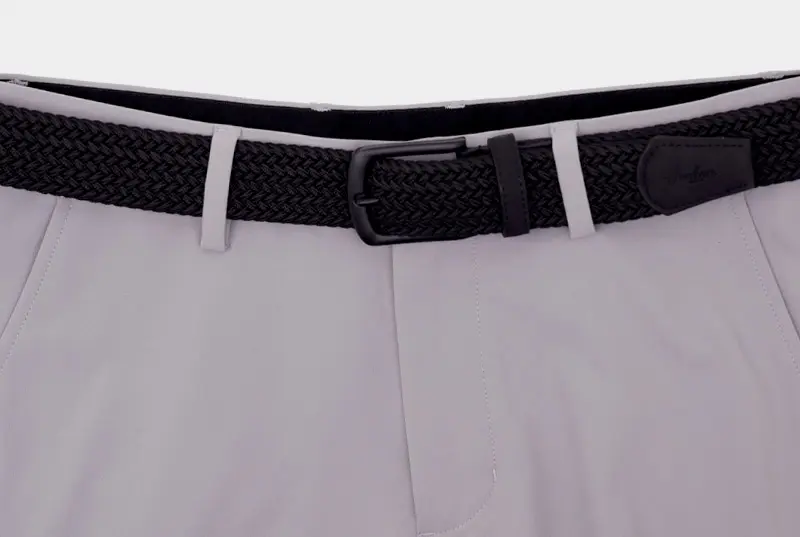 Golf Joggers with Belt Loops
We designed a true golf jogger with belt loops to ensure no hassle at even the most prestige country clubs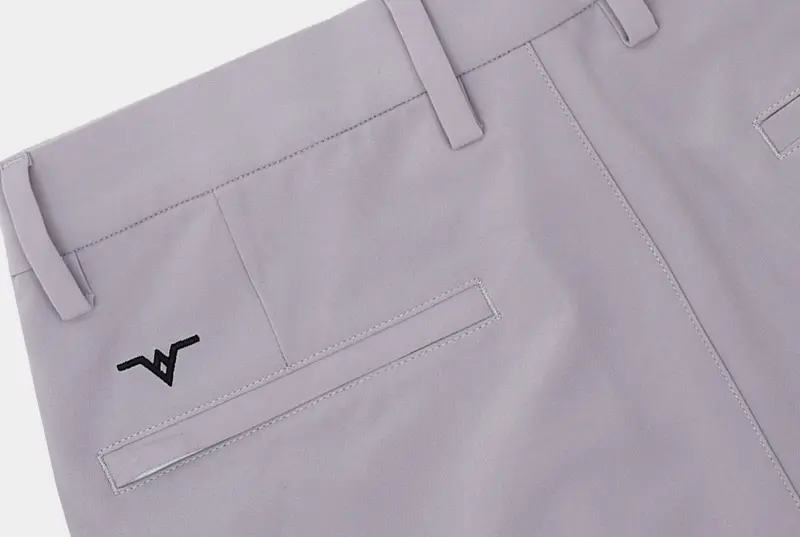 We're confident in our ability to deliver the highest quality golf joggers in the industry
Avalon Performance Golf Jogger Reviews
Reviewed by 04 customer(s)
Tremendous joggers

Excellent pants. Fit is perfect. Quality is outstanding. Great feel and styling.

Customer Info:
Height: N/A
Weight: N/A
Size Ordered: 32S

Customer Purchased: Men's Golf Joggers in Black

Highly Recommend

Extremely satisfied with my purchase. The fit is on point and overall quality is excellent.

Customer Info:
Height: 6'3
Weight: 210 lbs
Size Ordered: 36L

Customer Purchased: Men's Golf Joggers in Black

They Pass the Test

Wanted to wait on review until I had a chance to put these joggers through the ringer. Since purchase, ive played 4 rounds of golf in them and washed 4 times:
Fit: They fit me very well. Slim and stylish – 5 stars
Comfort: They're super comfortable – really like the material used – 5 stars
Quality: they have held up just fine and look as good as new after washing. No fabric piling, threads coming loose. A very good quality pant – 5 stars

Customer Info:
Height: 5'10
Weight: 165 lbs
Size Ordered: 32S

Customer Purchased: Men's Golf Joggers in Gray

Performance Golf Joggers

Avalon might just be my new favorite. Bought two pairs of the performance golf joggers and love them. Fit great and incredibly comfortable.

Customer Info:
Height: N/A
Weight: N/A
Size Ordered: 34R

Customer Purchased: Men's Golf Joggers in Navy Blue

Better than Primo

Bought primo and returned them because they fit me terribly – almost like MC Hammer pants. These ones fit me perfect – a good slim-fitting pant.

Customer Info:
Height: N/A
Weight: N/A
Size Ordered: 34R

Customer Purchased: Men's Golf Joggers in Black

Performance Golf Joggers

Absolutely loving my new joggers. They feel good and look great and the light gray color goes with nearly any top. Pockets for storage. And lightweight so are good in the summer heat. Amazing golf joggers

Customer Info:
Height: 5'8
Weight: 150
Size Ordered: 30S

Customer Purchased: Men's Golf Joggers in Gray

Joggers on the Golf Course

Yup, im a huge fan of these. Got them yesterday, got in my first round with them today and im hooked. Im loving the jogger style with tight ankle and calf and the length is perfect to show a little ankle.

Customer Info:
Height: N/A
Weight: N/A
Size Ordered: 32R

Customer Purchased: Men's Golf Joggers in Navy Blue