Tour Jacquard Golf Polo: Navy Blue
The Tour Jacquard Golf Polo in Navy Blue from Avalon is an ultra-premium mens golf shirt that is stylish and comfortable. We cut this polo from our specially designed tri-blend jacquard fabric that is composed of polyester, spandex & cationic. The luxury jacquard fabric includes textured weaves that allow airflow venting to keep you cool on even the hottest days. The jacquard is sewn to mimic a subtle camo that will guarantee a sleek and classy look. We've tailored the Tour Men's Golf Polo as modern-fit, with slight tapering in the midsection to ensure for a conforming fit. The placket features a two buttons and we've cut the polo collar low to sit at the perfect height. We've used raised rubber logos – the Avalon Albatross logo on the front chest and Avalon Golf wording under the back collar. The Navy Blue Tour Jacquard Golf Polo is certain to be your new favorite, go to golf shirt. Experience modern luxury from Avalon in our line of Tour Jacquard Golf Shirts.
Tour Jacquard Golf Polo: Overview
The Tour Jacquard Golf Polo offer a clean modern look for the athletic & stylish golfer. The magic of this men's golf shirt is in the textured jacquard fabric that is woven to provide a subtle camo pattern and functional to allow airflow venting. Tailored as a tapered modern fit, expect a body conforming, slimmer style fit. Choose the Tour Jacquard Golf Polo for perfect blend of style, performance and function.
Avalon Tour Jacquard Golf Polo Shirt – Navy Blue: Highlights
Men's Golf Shirt: Navy Blue Camo Texture
Polo Style Collar: Low Cut
Modern-Fit: Tapered in the Mid-Section
Perfect Length: Wear Tucked or Untucked
Textured Jacquard Knit Fabric: Camo Pattern
Tri-Blend: Polyester, Spandex & Cationic
Lightweight & Breathable with Airflow Venting
Soft to the Touch & Stretchy for All Day Comfort
Quick-Dry & Sweat Wicking to Keep you Dry
UPF 30+ to Protect from Harmful UV Rays
2 Button Shallow Placket
Raised 3D Silicon Logos (Chest + Back Neck)
Choose from 8 colors: Shop all Tour Jacquard Golf Polos
Avalon Tour Jacquard Golf Polo: Product Details
Tour Jacquard Golf Polo: Navy Blue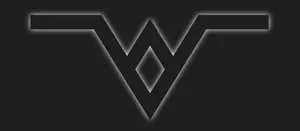 Avalon Tour Jacquard Golf Polo
At Avalon, we know golf apparel design and modern styling. Our Tour Jacquard Polo offers a modern take on the classic golf polo with a tapered slim-fit cut, 2 button placket, fitted sleeves and a refined fold collar. Combine this with the highest quality, softest and most stylish tri-blend fabric – welcome to the perfect men's golf shirt.
The Tour Jacquard Polo: Modern Luxury Meets Style
The Tour Jacquard Polo guarantees style, function and comfort. This ain't your standard polyester blend golf shirt and is set apart from the others by fabric and tailoring. If you're looking to be the most stylish one on the golf course, this polo shirt is for you. We spared no expenses during design sourcing the highest quality trim and fabrics, employing next generation sewing techniques to ensure to durability. Comfort is unrivaled with the tri-blend jacquard fabric offering a buttery soft feel on the skin while also allowing airflow venting through embedded micro-holes. Hemline features side slits and is perfect for wearing both tucked and untucked. Get yourself into an Avalon Tour Jacquard Polo Shirt today and make a style statement on the course.
Tour Jacquard Golf Polo Reviews
Reviewed by 01 customer(s)
Tour Jacquard Polo Review

First time buying from Avalon and im very impressed. The shirt is amazing. The quality is easily as good as the other shirts I own (primarily Greyson and Rhoback). The fabric is incredible, super soft, stretchy and a great texture to it. The fit, most importantly, is wayyyyyyy better than my other golf shirts – its more tapered and 'modern' as Avalon says. Long story short, I immediately went and bought the green and white polos after trying this one on.

Customer Info:
Height: 5'11
Weight: 165 lbs
Size Ordered: Medium

Customer Purchased: Tour Jacquard Golf Polo: Light Gray

My Favorite Golf Shirt

You guys nailed it on this shirt. Its so good!!!! As far as from a price point/value standpoint – im very happy with my purchase

Customer Info:
Height: 6′
Weight: 192 lbs
Size Ordered: Large

Customer Purchased: Tour Jacquard Golf Polo: Green