Tour Blade Golf Polo: Charcoal
The Tour Blade Golf Polo in Charcoal is part of the latest in our line of Blade Collar Golf Shirts. This expertly tailored slim-fit golf polo provides a modern-fit with a tapered slim-fit midsection, short length sleeves & cut at the perfect length. This blade collar polo is cut from a premium tri-blend fabric that features a textured jacquard camo design that is not only soft and comfortable, but also highly functional. It wicks moisture and includes micro venting holes to allow airflow to pass through – keeping you cool and dry. The Tour Blade Polo also features a 4 way stretch to allow for maximum flexibility as to not hinder movement in the golf swing. Welcome to the best blade collar golf polo in the game – we guarantee unmatched style, fit, performance and functionality.
Tour Jacquard Blade Polo: Overview
The Tour Blade Collar Golf Polo in Charcoal offers the perfect blend of style, comfort & functionality. Engineered to maximize on-course performance, this modern, slim-fit golf polo includes 4 way stretch and will keep you cool & comfortable. The jacquard material is soft with a 4 way stretch and integrates micro holes to allow airflow to pass through. Experience an ultra-premium quality blade collar golf polo without the premium price in the Avalon Tour Blade.
Avalon Tour Blade Golf Polo – Charcoal: Highlights
Men's Blade Collar Golf Polo in Charcoal
Modern Slim-Fit: Tapered in the Mid-Section
Blade Collar: Low Cut Modern Blade
Perfect Length: To be Worn Tucked or Untucked
Jacquard Golf Polo: Textured Camo Pattern
Tri-Blend Premium Fabric: Polyester, Spandex & Cationic
Lightweight & Breathable: Jacquard Fabric Features Airflow Venting
Ultra-Soft with 4-Way Stretch: Ensures All Day Comfort
Quick-Dry & Sweat Wicking: Keep you Dry All Day
UPF 30+: Protects against Harmful UV Rays
Hidden Placket Design: 2 buttons
Raised 3D Silicon Logos: Placed on Chest & Back of Neck
Available in 6 colors: Shop all Tour Blade Collar Golf Polos
Avalon Tour Blade Golf Polo: Product Details
Tour Blade Golf Polo: Charcoal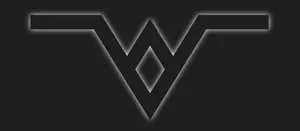 Avalon Tour Blade Collar Golf Shirt
Gear up in style with the Avalon Tour Blade Collar Golf Shirt. This men's slim-fit golf shirt blends modern style with premium fabric and craftmanship to deliver not only the most stylish shirt in golf, but also the best fitting.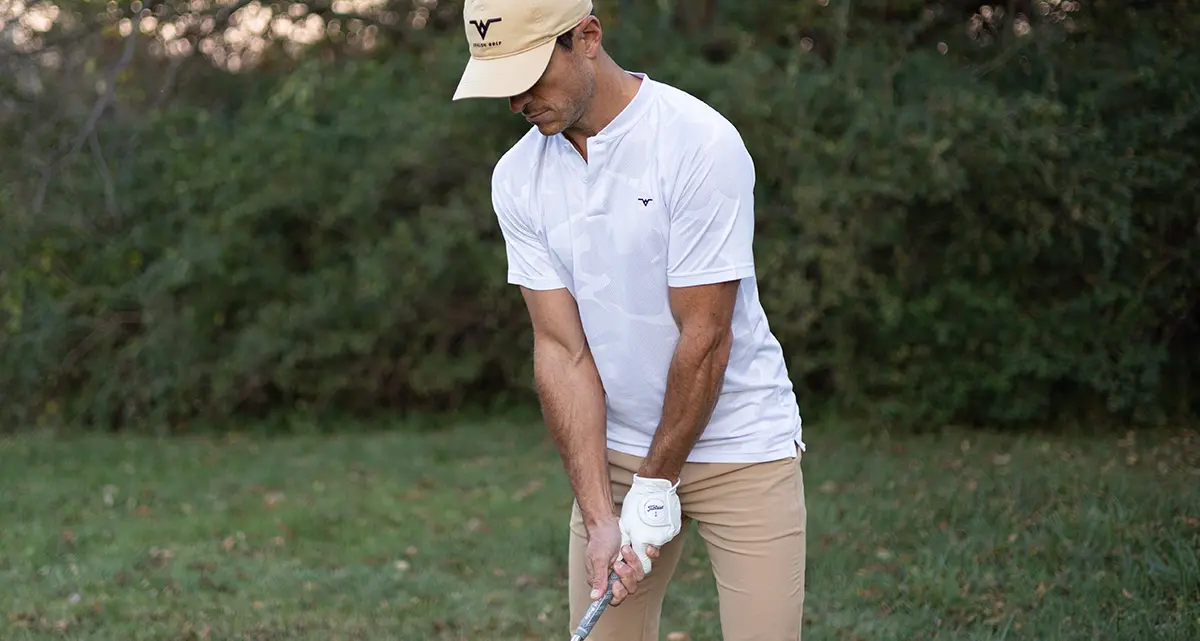 The Tour Blade Polo: Modern Style Meets Luxury
The Tour Blade Polo is sure to be your new favorite blade collar golf shirt. Designed without compromise, this men's golf polo is sure to deliver comfort, function and style. Cut from a tri-blend textured jacquard fabric, the Tour Blade offers an elegant camo texture sewn into the fabric. This material not only looks great, but also functions as cool and comfortable with micro air holes allowing maximum venting. This modern blade collar golf shirt features a 1.5″ shallow cut blade complimented by a two button hidden placket. Tailored as a slim-fit with fitted, shallows sleeves, the Tour Blade is going to keep you looking stylish all day on the course. For the best in men's golf shirts, Avalon has you covered.
Tour Blade Golf Polo Reviews
Reviewed by 01 customer(s)
High Quality Blade Collar Golf Shirt

Very happy with my purchase. The quality of the shirt is superb. Sizing is pretty true maybe slightly on the smaller size. And it looks even in person

Customer Info:
Height: 5'10
Weight: 165 lbs
Size Ordered: Medium

Customer Purchased: Tour Blade Golf Polo: Carolina Blue

Tour Blade Polo

Ive got to say this shirt has quickly become one of my favorites. Lightweight and comfortable. This shirt deserves 10 out of 5 stars!!!

Customer Info:
Height: N/A
Weight: N/A
Size Ordered: Large

Customer Purchased: Tour Blade Golf Polo: White