Avalon Golf Rope Hat in Black
Wear the Avalon Golf Brand proud with the Avalon Performance Golf Rope Hat in color Black. This lightweight woven golf hat features a 5mm rope across the brim and an adjustable plastic snapback. Made of a lightweight performance Nylon, the Avalon Performance Hat will keep your head cool even on the hottest summer days. It is designed to wick moisture and includes a performance mesh sweatband. This low-mid crown 5 panel hat features a structured front and slight curve visor that can easily be adjusted to your liking. The Avalon Golf Co logos is embroidered on the front and the Avalon Albatross logo is stamped on the side. We guarantee comfort, style and shade in the Avalon Performance Golf Rope Hat.
The Golf Rope Hat from Avalon is is constructed using a lightweight nylon with performance mesh sweatband. This lightweight 5 panel golf rope hat features an adjustable plastic snapback closure, structured low-mid crown profile and curved visor.
All Purchase Include a 100% Satisfaction Guarantee
Avalon Golf Rope Hat: Product Details
Avalon Golf Rope Hat in Black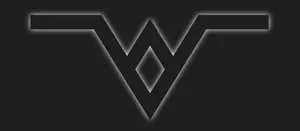 Explore Avalon Golf Products & Apparel by Category
Avalon Golf Rope Hat Reviews
Reviewed by 03 customer(s)