Avalon Golf Gift Card (e-Card)
The Avalon Golf eGift Card is the perfect gift for the special golfer in your life. Redeem on our line of Modern Men's Golf Apparel including Golf Joggers, Shorts, Tops & other Avalon Golf Apparel Products and Accessories. Gift cards are delivered digitally via email after purchase (to the email address provided in the 'To' field below). They can also be scheduled to send on a specified date (set 'Delivery Date' option below). Should you require a physical gift card, please see our Physical Gift Card page.
Avalon Golf Gift Card: Product Details
Gift Card Delivery:
All Gift Cards will be delivered digitally following purchase to the email address used in the 'Recipient' field. Should you require a physical gift card, please purchase the Avalon Golf Physical Gift Card (we will ship at no additional charge).
Gift Card Terms & Conditions:
Gift Cards cannot be returned, refunded, exchanged or redeemed for cash. Redeemable online at avalongolf.co (not through 3rd party retailers). Use the gift card in conjunction with discounts & coupon codes. Transferrable. No expiration date.
View gift card usage and balance here
Avalon Golf Gift Card (e-Card)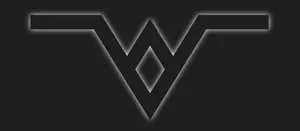 Explore Avalon Golf Products & Apparel by Category